U-Haul Truck Rental Waldorf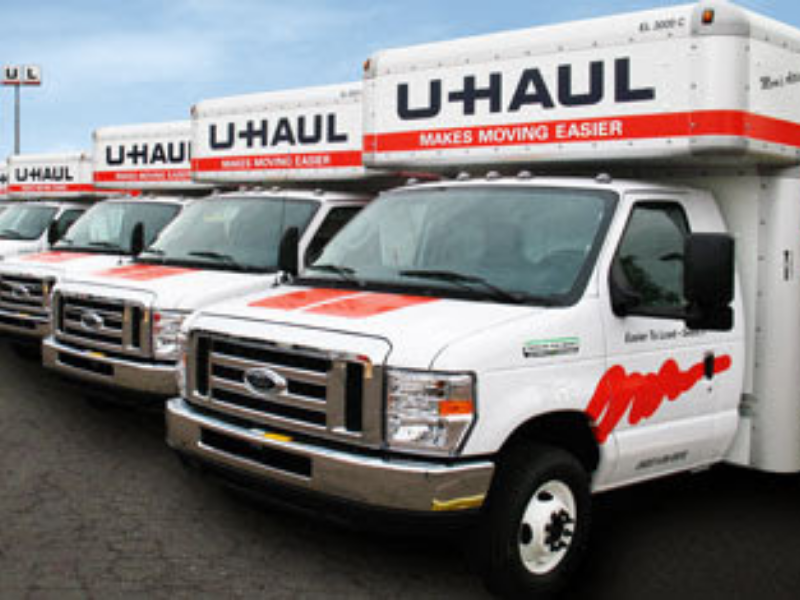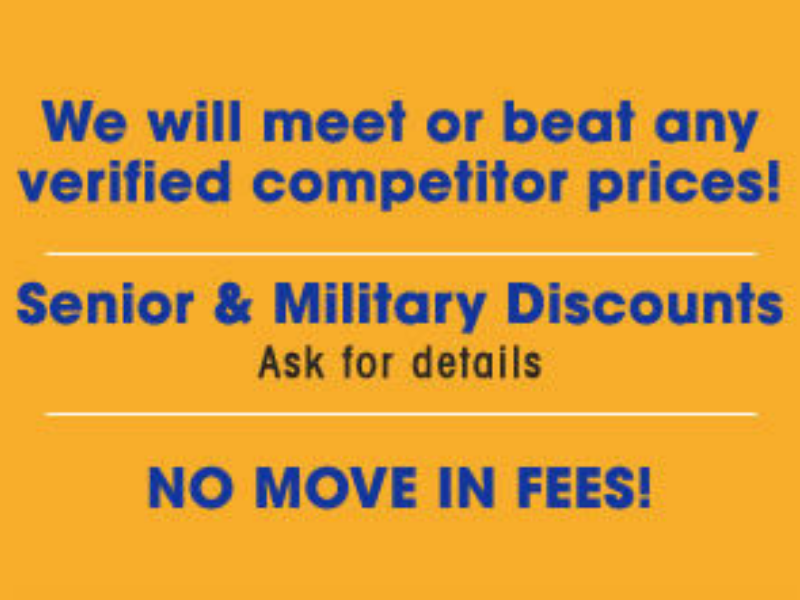 You can get all the benefits of U-Haul's nationwide reach and experience, combined with Economy Storage's convenient and secure self-storage facilities.
Contact us today and speak to Robin, the manager of U-Haul and Packing supplies for the best deals on U-Haul truck rental in Waldorf and Calvert County, guaranteed!
Why spend your time running around town on moving day for truck rentals, self storage, and moving supplies when we have it all here for you?
With one stop, you can obtain your U-Haul rental truck or trailer, purchase any moving supplies, and store your belongings on-site in one of our many easy-access drive-up self-storage units.
For your convenience, we suggest you store your property with us until moving day. Your truck will be ready when you are!
With easy truck and trailer rentals, convenient 24-hour drop-offs, and trailer hook-up accessories, we'll help take some stress from your moving day.  
We also have a full line of moving and packing supplies available at our convenient location on Leonardtown Road.
As a member of the Waldorf community for over 30 years, Economy Storage of Waldorf is the trusted business for all your moving and storage needs. You can depend upon us for safe, secure, and convenient facilities and excellent customer service.
More About U-Haul
Economy Storage in Waldorf proudly offers U-Haul vehicles because it's the best choice for moving trucks.
We Have the Following Moving Truck Sizes and Trailers Available for Rental at Our Waldorf, Maryland location:
10′ Truck – Good for a Studio  or 1 Bedroom Apartment. The equivalent self-storage unit size would be 5′ x 10′ x 8′.
15′ Truck – Good for a 1 Bedroom Home or 2 Bedroom Apartment. The equivalent self-storage unit size would be 10′ x 10′ x 8′.
20′ Truck – Good for a 2 Bedroom Home or 3 Bedroom Apartment. The equivalent self-storage unit size would be 10′ x 15′ x 8′.
26′ Truck – Good for a  3-4 Bedroom Home. The equivalent self-storage unit size would be 10′ x 20′ x 8′.
Trailer Rental & Towing in Waldorf, MD at Economy Storage

Moving to or from Waldorf, MD? U-Haul cargo and enclosed trailers are intelligently designed to protect and secure your precious belongings, while our open utility trailers are perfect for hauling building supplies, landscaping materials, or bulky items. 
Every cargo trailer comes with a lockable latch
, that way, you can secure your valuables when you can be there to keep an eye on them.
We also have U-Haul Auto-Transport Trailers and Tow Dollies:
U-Haul auto transport and tow dollies are also available from our center. The auto-transports have EZ load ramps for effortless loading of vehicles, while our motorcycle trailers are lightweight and easy to tow. Get FREE trailer rental rate quotes in Waldorf, MD, 20601 today.
These trailers are ideal for home renovations, furniture transport, business deliveries, and hauling recreational vehicles; utility trailers offer a versatile solution for your transportation needs. Their open-top design accommodates items of various shapes and sizes, ensuring a perfect fit for your cargo. Select models even feature an EZ Ramp, simplifying the loading of heavier items with the help of a dolly. Compatible with nearly any vehicle, utility trailers streamline your moving process, making it more efficient and hassle-free.
Our U-Haul Rental Location is located across from McDonalds:
3325 Leonardtown Road
Waldorf, MD 20601
301-645-0474
U-Haul – The name you can trust in moving.